For the Record

UPDATE: 11/21/01
Recent record of over 6,000 people missing has been updated to 3,900 as reported by the news media
For The Record...
By Harriet Barovick, Ellin Martens, Vicky Rainert, Sora Song
6,333 People reported missing in the World Trade Center rubble as of Sept. 22
2,593 Estimated number of foreign citizens from 65 countries missing or dead.
1,968 Total number of people killed in the world's 10 worst terrorist attacks before September 11, 2001
7,000 FBI agents and support personnel involved in the investigation into the terrorist attacks--the largest FBI investigation ever
5,131 Air Force National Guard members and reservists called to active duty
$4 billion Estimated benefits the life-insurance industry expects to pay out because of the attacks
$151,635 Federal money given to each family of a police officer, a firefighter or an EMT who died in the Trade Center collapse
44 is the age of suspected terrorist ringleader Osama bin Laden
47 is the life expectancy of an Afghan citizen
3,695,000 Afghan refugees as of September 10, 2001
15,000 Number of Afghans who crossed the border into Pakistan the week after September 11, 2001
15,000 Number of copies in the first printing of Germs: Biological Weapons and America's Secret War (Simon & Schuster), released September 11, 2001
100,000 Copies ordered for the second printing after the book topped Amazon's bestseller list on September 11th
1.2 Million cubic yards of earth and rock excavated to build the World Trade Center
90,937 Tons of debris removed from the World Trade Center site as of September 22, 2001
256 Body parts recovered from the rubble
15 Ladder trucks, fire engines and support vehicles recovered
$25 Million reward for Osama Bin Laden's capture
300,000 Pledges made during the first 15 minutes of the Tribute to Heroes telethon
79,390 Airline workers were laid off after the terrorist attacks
$15 Billion Aid package passed by Congress to bail out the airlines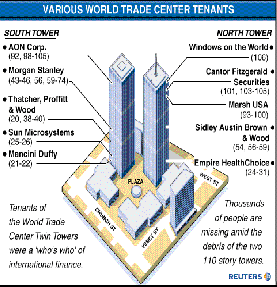 A map to let you know who the tenants were in the WTC...
The following are just misc. pictures that people have made after this tragedy...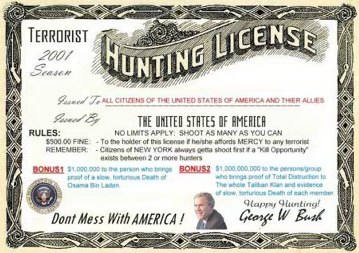 Hunting License, LOL!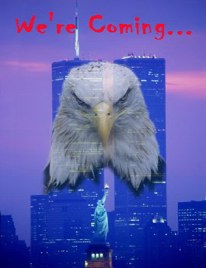 No explanation needed...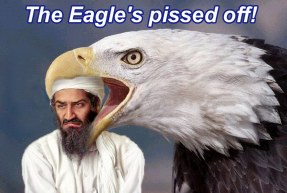 Caption says it all...
No explanation needed...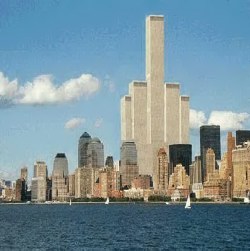 New World Trade Center?
New Middle East after the USA gets through with them?